Students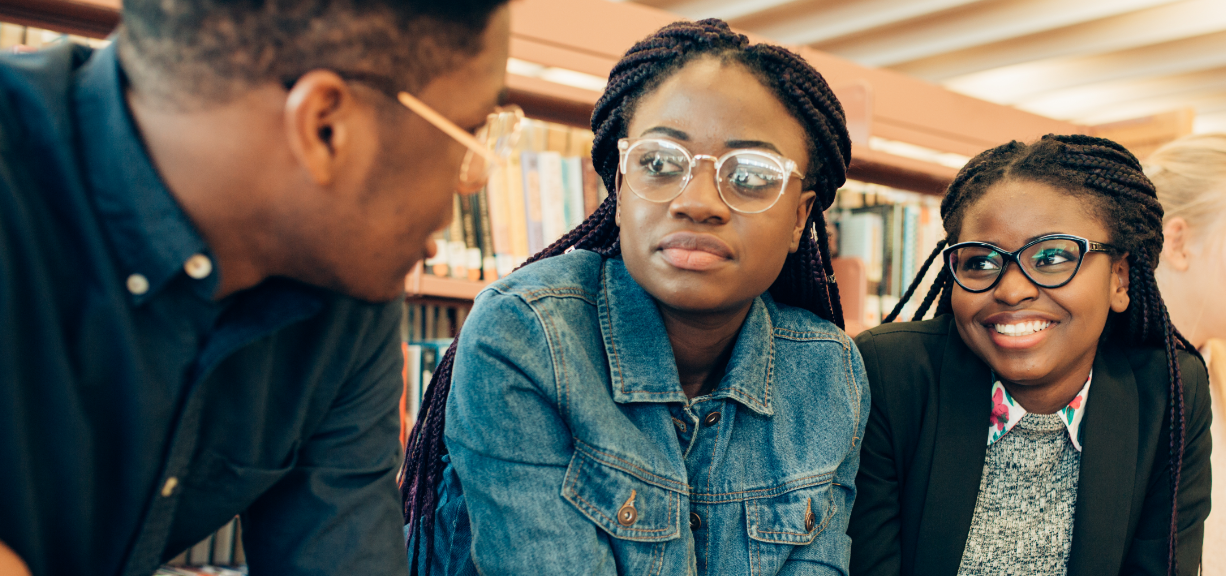 This page offers basic information geared toward students. You are encouraged to visit the Division of Student Affairs' Name Change Resources website for additional information and resources.
Things to Consider When Making This Decision
Entering a name of use publically into the VCU system that is different than your legal name is a significant decision. A change of this type impacts a large number of systems and processes both at VCU and beyond. We want you to make the most informed decision possible about whether entering into a public system a name of use other than a legal name is the right decision for you.
Once you make this change, VCU will utilize your name of use wherever applicable. That means that this is how VCU will know you; how faculty, staff and other students will search for you and how VCU will address you in official communications, including in mail that is sent to your permanent address (i.e. your parents' home). Please keep in mind that employees' information is also available to people outside of VCU through the online directory.
This is a VCU only change. That means while you will be known in VCU systems by your name of use, updating VCU systems does not update systems outside of VCU. You will need to make any updates to systems outside VCU directly, and some may require you to provide proof of legal name change in order to update your information. It is your responsibility to coordinate your name with all other legal documents (driver's license, passport). Changing your name through VCU systems is *not* the same as going through a legal name change. Please go to The National Center for Transgender Equality's Document ID Center for information if you are interested in changing your name.
Your professional organizations may have a different name for you; you are responsible for informing them about your name of use if you wish to do so.
Your professional achievements may be known by multiple names and, thus may require explanation and/or integration of this information.
Your applications for jobs and/or graduate school may have a different name for you. You are responsible for informing both the future institution and your recommenders. We recommend that you communicate clearly with individuals who may recommend you about your identifying information at VCU and outside VCU, as needed.
If you use your VCU ID as your voter ID, your VCU ID name must match the voter register. You can obtain a VA state ID at the Virginia DMV if you choose to change your VCU ID and are in need of an official ID with your legal name.
VCU will release your legal name only when necessary or required to do so. The law requires VCU to release certain records in response to lawfully issued subpoenas, to public records requests under the Virginia Freedom of Information Act (FOIA), and as part of required reports to certain state or federal agencies.

Students: VCU will notify you if it receives a request or subpoena for records containing your identifiable information, including records of any name other than your name of use, and provide you the opportunity to object. You should familiarize yourself with VCU's policy on student privacy under the Family Educational Rights and Privacy Act (FERPA): https://rar.vcu.edu/records/family-educational-rights-and-privacy-act/.
Employees: FOIA requires VCU to release a copy of your employment contract ,if applicable, as well as "records of the name, position, job classification, official salary, or rate of pay of, and records of the allowances or reimbursements for expenses paid to" the university. In addition, the Virginia employee salary database pulls data from the Virginia Department of Human Resources (DHRM) to populate its online database. These are some of the more likely situations that may lead to release of records of your names to the public.
This means VCU will not intentionally out you as using a name different than your legal name. However, because your name of use appears throughout VCU systems, and VCU may also retain records that display your legal name, it is likely others may find that you have more than one name.

Your legal name will remain in specific records such as financial aid, your academic transcripts, your tax documents, your immigration/visa documents, and your health insurance so you may receive some communication from VCU that utilizes your legal name.
Student FAQs
Do I have to choose a Name of Use?
This is not a required field. However, we encourage everyone to complete this field. If you do not complete the name of use field, VCU will continue to use your legal first name.
With these changes, Records and Registration will have your name of use when generating your diploma. You will also have the opportunity to provide the name for your diploma during the graduation checkout process.
My name is fine, what if I like my legal name?
That's great! Simply put your name as you want it displayed in the name of use field. It will be combined with your legal last name to form your full name in the system. If you leave the Name of Use field blank, then your full name will be formed using your legal first name and legal last name. If you wish to have your middle name or initials displayed, then provide a name of use to ensure your name is displayed as you wish.
Why is VCU doing this now?
VCU has been working on this implementation for several years. We reached a point where we had the technological capacity and were able to put the systems in place to do this in an effective and sustainable way.
Can I get my Name of Use on my diploma?
Yes, you are allowed to request your Name of Use on your diploma. While completing your graduation checkout, please print/type your name exactly as you wish it to appear on your diploma, include accents, spaces, capitalization and applicable suffixes. No additional titles such as Esq. or Dr. will be permitted on the diploma name. In addition, nicknames or names enclosed by parentheses or quotation marks will not be permitted.
I put my name of use and pronouns into eServices, but my professor says they don't have this information. What do I do?
While you have put your name into the system, sometimes professors do not print new roll sheets on a regular basis. If you changed your name after the beginning of the semester, your professor may not have updated their personal rosters. Please inform your professor that you have updated your name and ask them to incorporate that into their rosters.
My professor refuses to use my Name or Pronouns of Use even though I updated before the semester started/I told them I had recently updated my name, what do I do?
VCU upholds the commitment to recognize everyone's right to use the name, gender and pronouns with which they identify. We encourage you to contact your department chair and ask for their guidance. The Dean of Students office can also be of assistance; contact them at vcudean@vcu.edu. If you do not receive a response that addresses your needs and/or your situation is severe, please contact VCU's Title IX office at titleix@vcu.edu.
Can someone help me explain this to my friends and family?
These can be difficult experiences, and you deserve support. Please reach out to University Counseling Services, and/or The Well for access to resources available to you to help you navigate your particular experience. The Dean of Students office can also be of assistance; please contact them at vcudean@vcu.edu. Please reach out to University Counseling Services, and/or The Well for access to resources available to you to help you navigate your particular experience.
What do I need to tell graduate schools or potential places of employment about my election of a Name of Use at VCU?
It is your responsibility to communicate your decision to all the necessary parties when selecting a name of use other than your legal name. This includes those outside the VCU system who may not know your name of use and those within the VCU system who do not have access to your legal first name.
I completed my Name of Use but the system hasn't updated, how long do I have to wait?
Systems generally update within 24 - 48 hours. If you are still having problems with updates, please email myname@vcu.edu.
What does a "directory level" change mean?
This means that once you put in your name of use, this is how the university will know, recognize, and refer to you across centralized record systems and many systems used by individual units; for example, VCU generally uses your address of record from the directory when we mail you a letter. However, certain communications, for example, related to your financial aid, may address you by your legal name. Also, this is how you will appear in search results conducted on campus websites.
What about my email?
Once the name of use field is updated in Banner, the first name field in VCU GSuite (email) will automatically update to the new name. This does not change your email address. That requires a change to your eID.
What about my eID?
You can change your eID. However, this is a much more complex process that impacts a lot more than simply your email address. The hanging your eID website provides specific guidelines for those who choose to move forward with this.
What if I am both employee and student at VCU, can I have two different names of use?
Your eServices identity is tied to you regardless of whether you are a student, employee or both. The same information is used across all university roles.